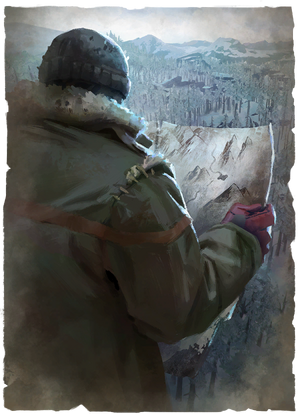 "

The world has changed. The only way to survive is to keep moving.

In-game description

"
Nomad is one of six challenges in The Long Dark.
Overview
Edit
"

Survive for 3 days each in 15 specific locations across the game world.

In-game instructions

"
The Nomad challenge is a challenge that asks the player to spend 3 whole days in each location listed in their journal. The locations are not located in any one region but are scattered between the many different maps, spanning the world.
The journal automatically tracks how long the player has been at each location in increments of a tenth of a day. Once the player has been at a location for three days, a notification will appear at the top right of the screen saying that the location is complete and a green check mark will appear next to the location in the journal. When the last location is complete, the challenge immediately ends. Once the challenge ends, the player can not go back and look at the journal.
Other information
Edit
The locations can be visited in any order.
It is important to plan ahead so that the player does not have to double back to regions to stay at locations he or she missed.
The Stone Church provides little protection from the elements and is by far the hardest location to survive.
Locations
Edit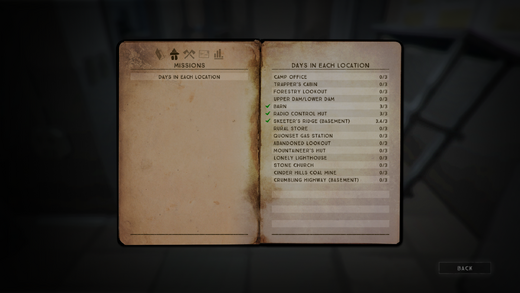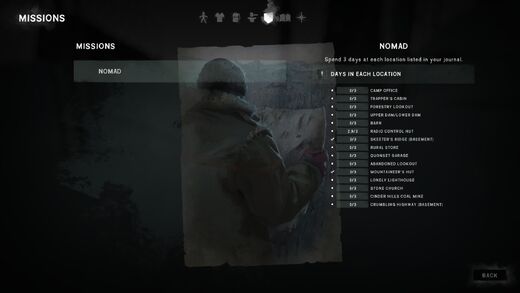 The locations you need to spend 3 days in are listed in your journal; those places include:
Community content is available under
CC-BY-SA
unless otherwise noted.