Lake Overlook is a discoverable location in the Mystery Lake region.
This location includes a cave and an spot which overlooks Mystery Lake (location). There is a rabbit grove as well as Old man's beard lichen near the cave and a deer carcass may be found near the ledge. Inside the cave there may be a body along with firewood and assorted items, including a possible revolver. The Lake Overlook is a possible Mystery Lake vista location.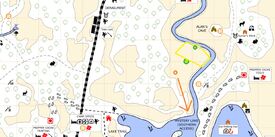 The most direct route to reach the location is to climb two ropes up from near Mystery's Lake's southern access (along the river). There is a camping spot on the ledge between the two climbs. The other ways to reach the location involve hiking, either up through the forest opposite the Camp Office, or along the ridge from the direction of the Log Sort.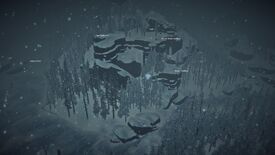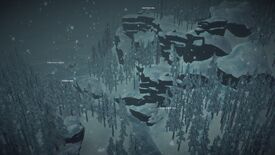 It is assumed it was added with the Tireless Menace update, since it was discovered as late as 16 May 2016.
Community content is available under
CC-BY-SA
unless otherwise noted.