Raise a Floppa - The Loop
Play Sound
Spoiler Warning:
This page may contain spoilers from the story of The Long Dark.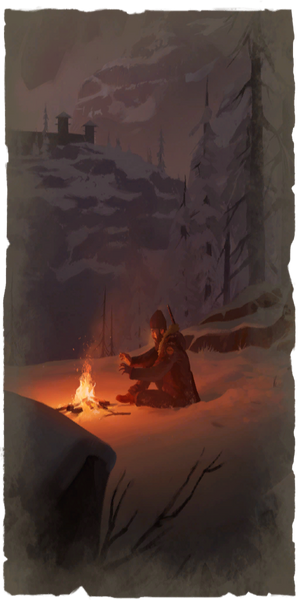 "A murderous gang of convicts has captured Mackenzie. Desperate to escape one of the darkest corners of Great Bear Island, he must somehow survive his fiercest enemy yet. Can Mackenzie recover the Hardcase, continue his search for Astrid, and also save the innocents caught up in this deadly confrontation?"
Overview
[
]
Fury, Then Silence is the fourth episode in the story of The Long Dark, following Episode 3: Crossroads Elegy. The episode takes place entirely within the Blackrock Mountain region with Will Mackenzie as the protagonist, and precedes Episode 5: the conclusion to the story of Wintermute. Mathis serves as the episode's main antagonist.
The Episode 4 was released on October 6th, 2021.
Missions
[
]
Prologue
[
]
Main article: Prologue
"Mackenzie seizes his chance to escape Mathis."
— In-game description
Blackrock Blues
[
]
Main article: Blackrock Blues
"Learn all you can about Blackrock Penitentiary."
— In-game description
The Power Plant
[
]
Main article: The Power Plant
"Mathis orders you to find the old Power Plant and look for a way to restore power to solitary."
— In-game description
The Detonators
[
]
Main article: The Detonators
"Travel to the Mine and locate the Detonators for Mathis."
— In-game description
Donner
[
]
Main article: Donner
"An explosion has turned the tables on the Mathis. Make your escape."
— In-game description
Side Missions
[
]
Blackrock Lockers
[
]
Main article: Blackrock Lockers
"Locate and use the keys that unlock Lockers found at the Blackrock Penitentiary."
— In-game description
Blackrock Rumours
[
]
Main article:

Blackrock Rumours
"Security memos describing unusual activity in the Blackrock area."
— In-game description
Convict Caches
[
]
Main article:

Convict Caches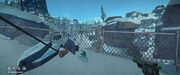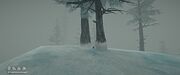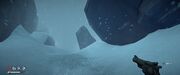 "An escaping convict left some hidden caches to help the other convicts following him."
— In-game description
Dark Star
[
]
Main article: Dark Star
"Records from Blackrock's official archive have escaped their vault. Find and read the bloody pages to learn more about the notorious maximum security prison."
— In-game description
Lost Power Workers
[
]
Main article:

Lost Power Workers
"Find out what happened to the lost power workers. Search their last noted work locations."
— In-game description
A Riddle Among the Shadows
[
]
Main article: A Riddle Among the Shadows
"Open and search the Forest Talker Supply Cache."
— In-game description
Episode 4: Fury, then Silence

Main mission
Side mission

Blackrock Rumours

Convict Caches

Lost Power Workers